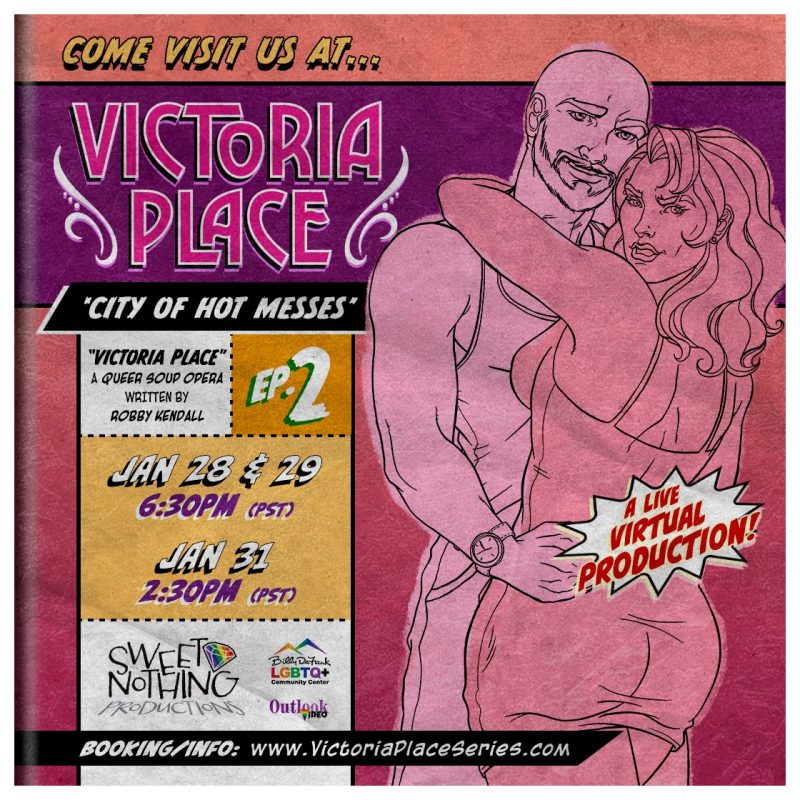 VICTORIA PLACE – Episode 2 Reading
January 26, 2021
Another month and another exciting episode of VICTORIA PLACE!
Experience this titillating & unique new gay soap opera during a LIVE reading with the talented voice cast.  Escape the doldrums of lockdown and take a trip to VICTORIA PLACE!

Check out their LIVE virtual readings this Thursday, Friday, and Sunday!