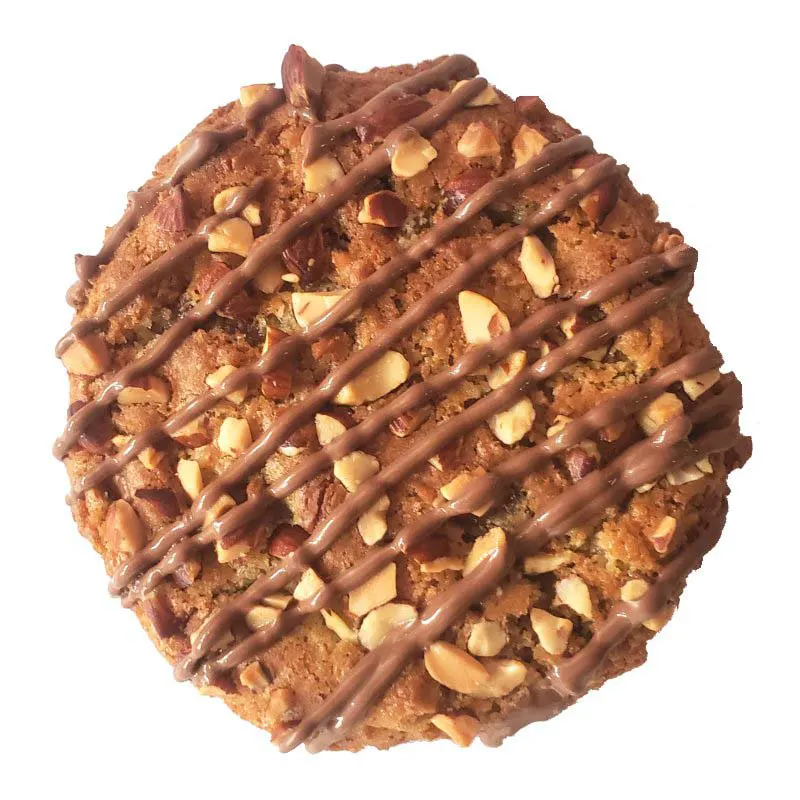 Almond Joygasm
April 01, 2022
This month, we're trying something a little different with our HOT COOKIE OF THE MONTH.
Our Cali Chip is getting a bit of a makeover.
We added a drizzle of milk chocolate on top and gave it a new more racy name – the Almond Joygasm.
It is on the top shelf in our store as the Cookie of the Month.