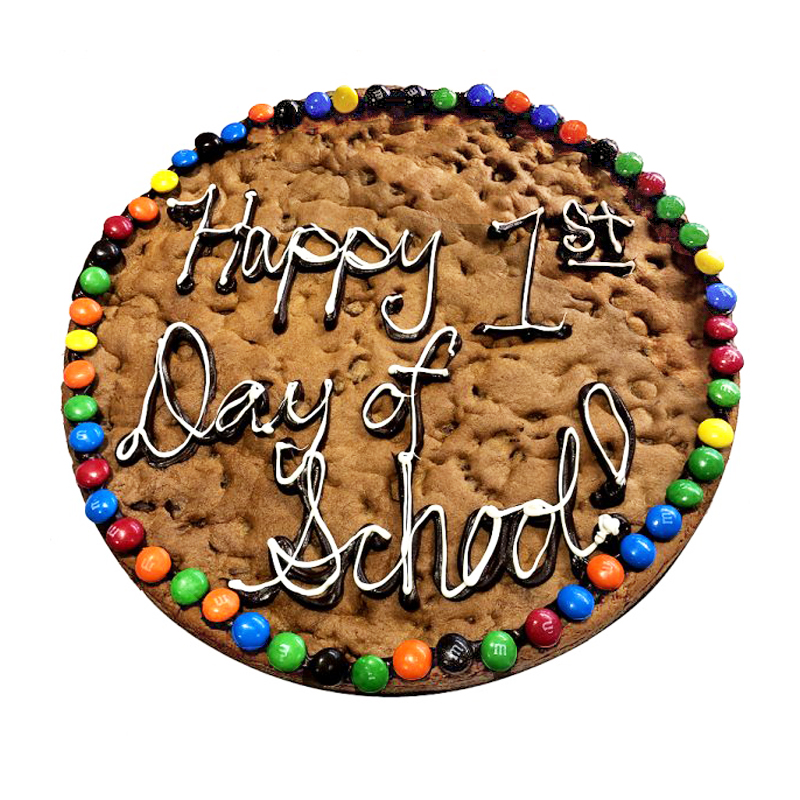 Back to School
August 18, 2020
August means Back to School — in whatever form that may take this year.  Some are still home and distance learning with a helping hand from their parents.  Others are donning their masks and heading back to school.  Either way, it's far from business as usual!
All the more reason to make it special with a unique treat.  A cookie cake will brighten up your student's day.  And what better way to thank our amazing teachers than with a Hot Cookie Gift Box?
Enter BACKTOSCHOOL as the promo code on the checkout page and get a $4 discount on orders over $25.