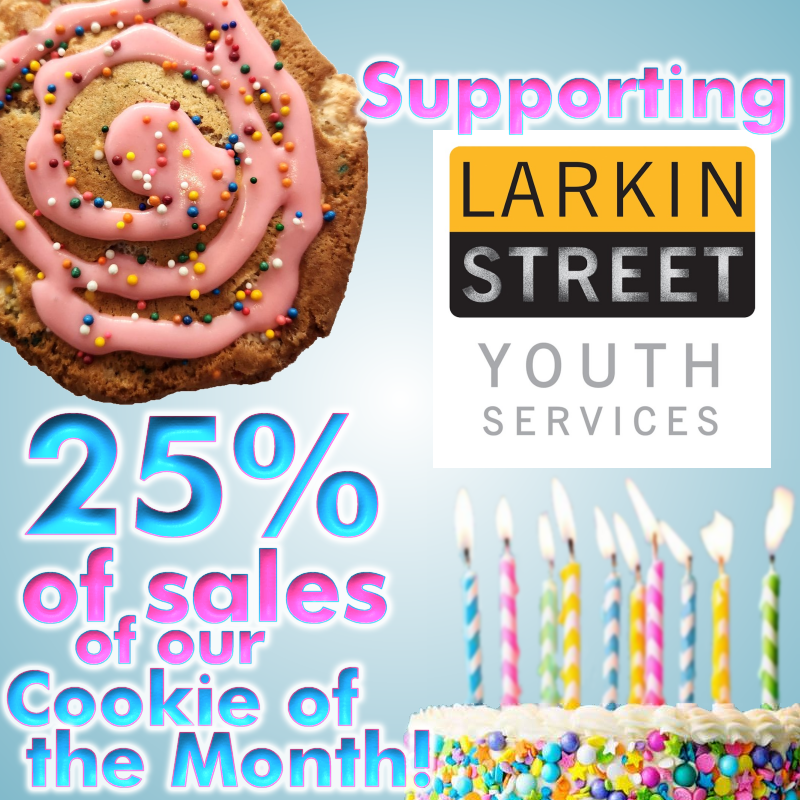 Kicking Off Community Week!
November 15, 2022
It's Community Week at Hot Cookie!
Throughout the year, Hot Cookie proudly donates cookies, auction items, and support to a wide range of community agencies and local events that help to make San Francisco the unique city that it is!
During Community Week, 25% of all sales of our Hot Cookie of the Month — the Birthday Suit — will be donated to Larkin Street Youth Services.
The AMAZING team at Larkin Street Youth Services provides essential services and support to homeless youth in San Francisco, who are disproportionately youth of color and LGBTQ+ young people.  Larkin Street's programs help lift these young people up through programs that focus on education, employment, mental health, and stable housing.  Join us in supporting them this week by buying our Cookie of the Month!  It's a sweet way to give back!