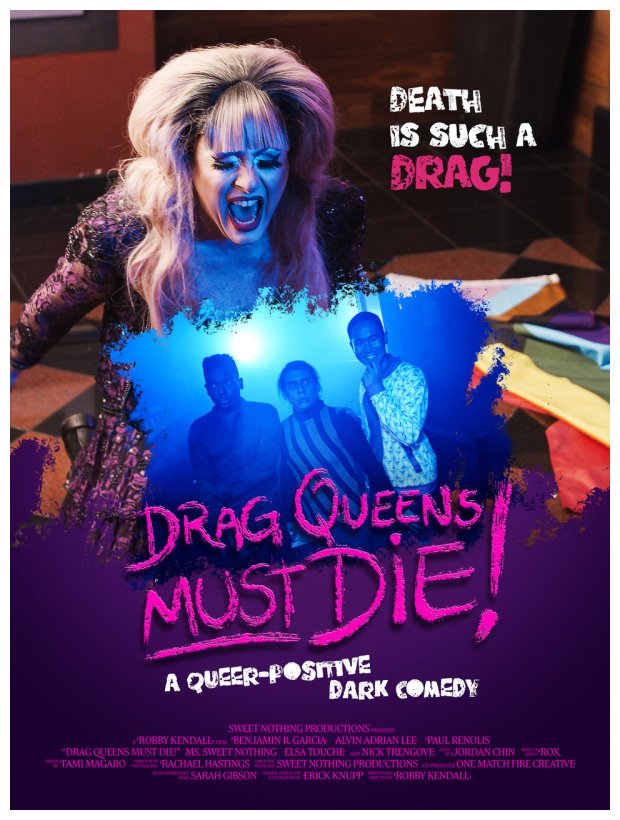 Drag Queens Must Die!
August 12, 2021
Hot Cookie is proud to support creativity, community, and positive expression!  We also love helping out our friends!  More about that in this short interview.
We're one of many sponsors for Sweet Nothing Productions – the creative brainchild of local queer creator (and friend), Robby Kendall!  He's launched a Kickstarter to help build funding and awareness for his latest theatrical endeavor, a short film/dark comedy – Drag Queens Must Die!
Check it out and lend some support if you're able!