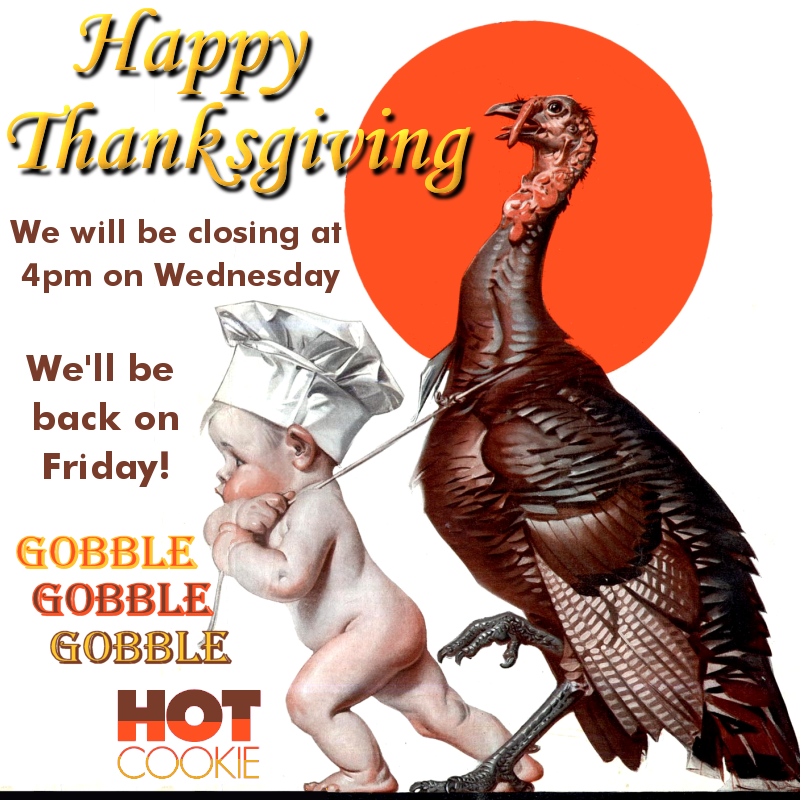 Gobble Gobble!
November 21, 2023
Happy Thanksgiving, everyone!
We are super grateful for our lovely customers and our incredible staff!
We will be closing early on Wednesday at 4pm and will be closed Thursday for Thanksgiving!
If you need extra treats for your holiday table — get 'em before we close!