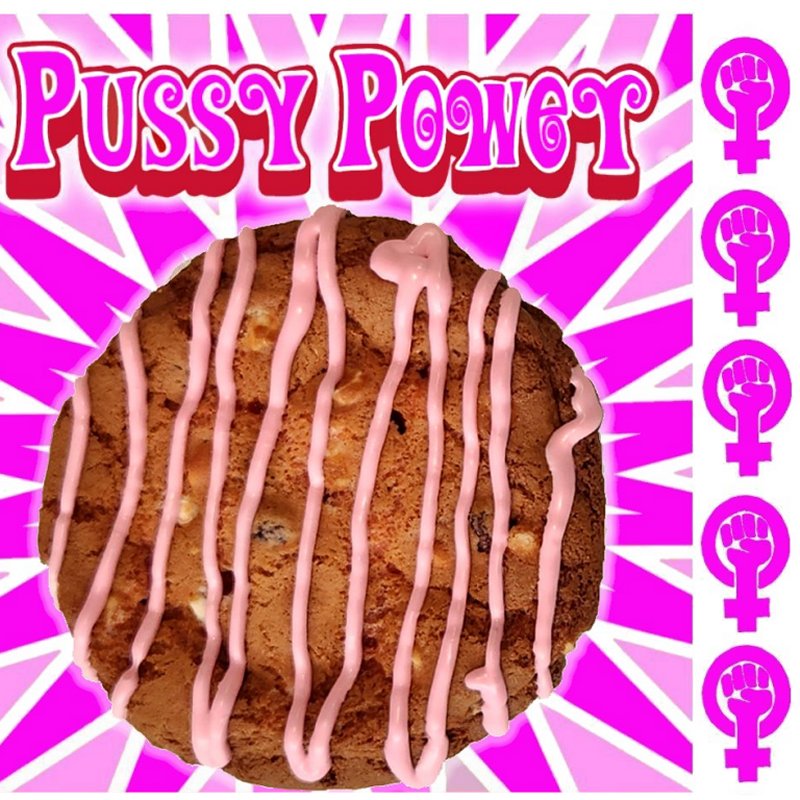 SHE'S BACK!!!
July 01, 2023
This month, we're bringing back one of our most requested Hot Cookie of the Month – PUSSY POWER!
This raspberry white chocolate chip sensation features raspberry flavored dough and is filled with dried raspberries and white chocolate chips and topped with a drizzle of pink white chocolate!
We introduced this cookie last year to empower women and their supporters after the Supreme Court struck down Roe v. Wade – drastically altering the power of choice and abortion access.  This week, the Supreme Court issued new rulings that undermine equality in our country – one that diminishes the power of affirmative action and another that allows businesses to discriminate against LGBTQ+ customers based on religious beliefs.
Pussy Power is a reminder that our rights and progress towards equality are not guaranteed and have to be fought for!