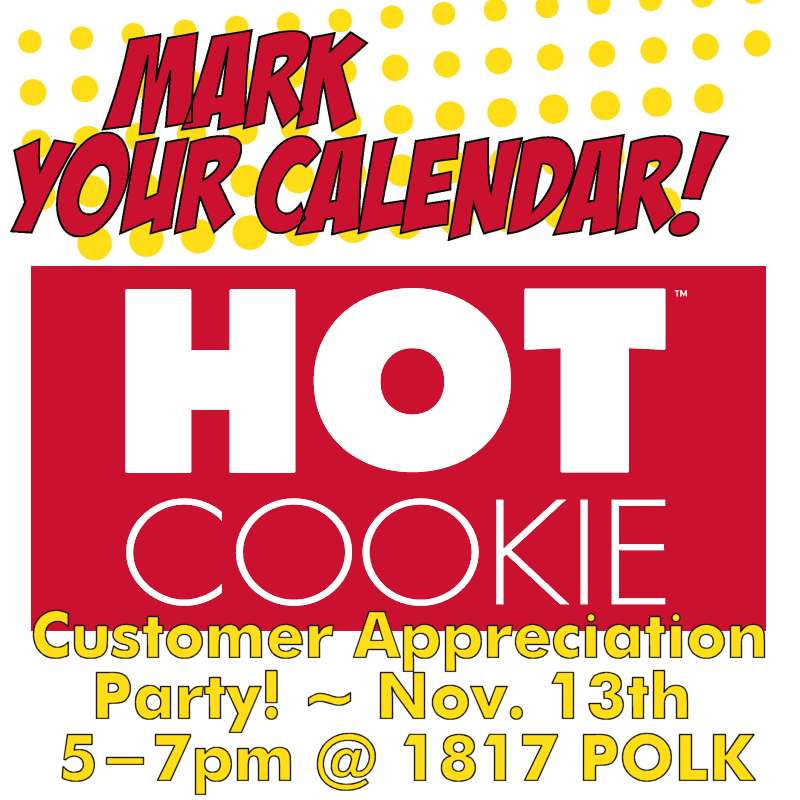 It's Customers Week!
November 11, 2022
Continuing our month-long celebration with Customers Week!
This week, we're offering Double Rewards on all in-store purchases for those signed up for our Friends with Benefits program. Earn 12 Cookie Credits to score a FREE cookie!
On Sunday, November 13th from 5-7pm we'll be hosting a Customer Appreciation Party at our Polk location. There will be music, free mini cookies (while supplies last!), prizes raffled off every half hour, and a chance to enter our drawing for a fabulous 2-night stay at San Francisco's iconic Fairmont Hotel! More details on this giveaway will soon be posted on Instagram!