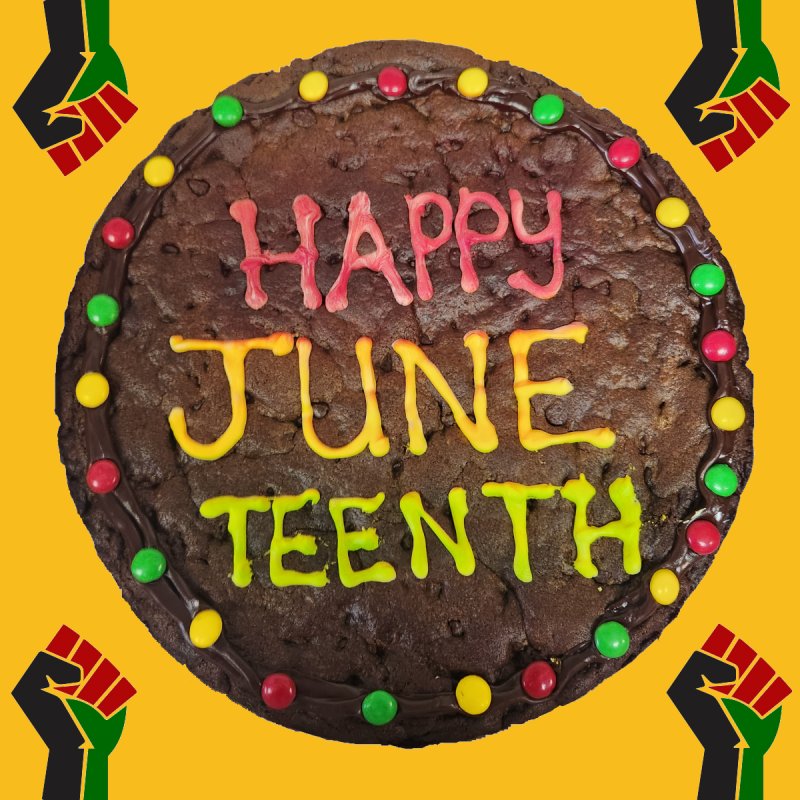 JUNETEENTH GIVEAWAY!
June 19, 2023
To celebrate this day of remembrance and power, we want to share some love and give the spotlight to some local Black-Owned Small Businesses!
Here's how our Juneteenth Giveaway on Instagram works:
1) Click the link to our Instagram post above and post the IG account of your favorite SF-based, Black-owned small business in the Comments.
2) See a Black-owned business in the Comments you love? Like that Comment, too.
3) The business with the most Likes and shout-outs will receive a $25 Hot Cookie gift card and this custom Juneteenth Cookie Cake!
The contest starts NOW and we will tabulate the results and announce the winner tomorrow, June 20th at 12 noon! Then we'll contact the business to schedule delivery of this sweet prize!​