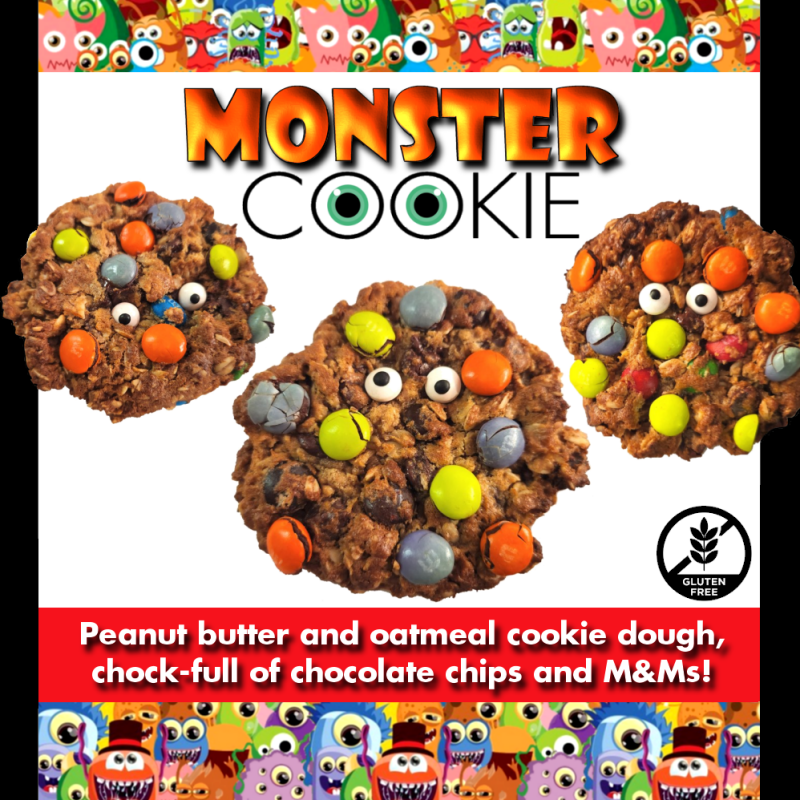 Our latest Cookie of the Month is an absolute MONSTER!
October 01, 2022
Just in time for Halloween comes this classic treat — The Monster Cookie! 
Creamy peanut butter and hearty oats come together with a mix of chocolate chips and M&Ms.  Top it off with some edible candy eyes and you have a spook-tac-u-lar taste that'll haunt you for all your days!
Bonus — it's completely GLUTEN-FREE!