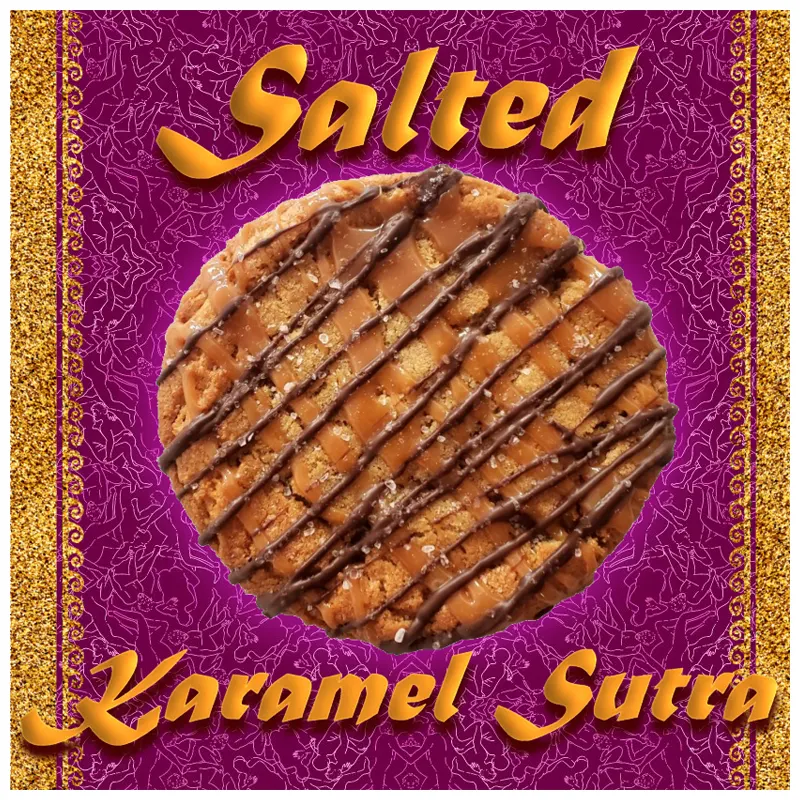 Salted Karamel Sutra
May 02, 2023
By popular demand… we're bringing back one of our most popular Hot Cookie of the Month offerings – The Salted Karamel Sutra!
Our peanut butter cookie takes the bottom position in this super topped cookie featuring melted caramel and sea salt and a drizzle of decadent dark chocolate!
Assume the position for a mind-blowing taste sensation!