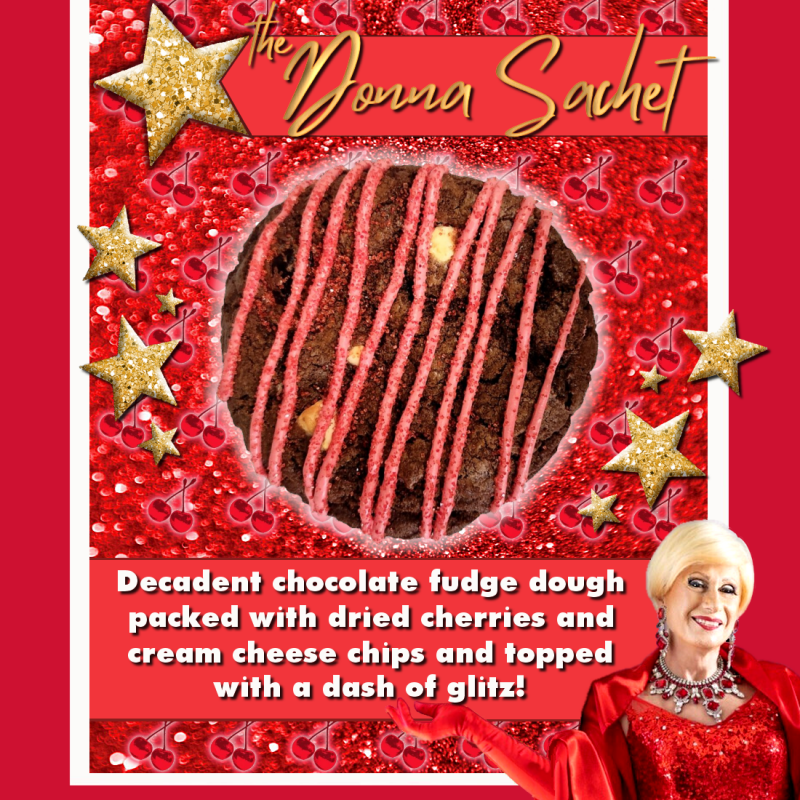 The Donna Sachet
August 02, 2023
This decadent cookie is named for a true living legend and the First Lady of the Castro – the dazzling Donna Sachet!
Our classic chocolate fudge cookie dough filled with rich cream cheese chips and dried cherries, then topped with a glittery red topping in Donna's signature color!
We are celebrating the relaunch of Ms. Sachet's classic production SUNDAY'S A DRAG at the historic Club Fugazi with a special tribute treat!
10% of the sales from this Cookie of the Month will go to support the Rainbow Honor Walk!