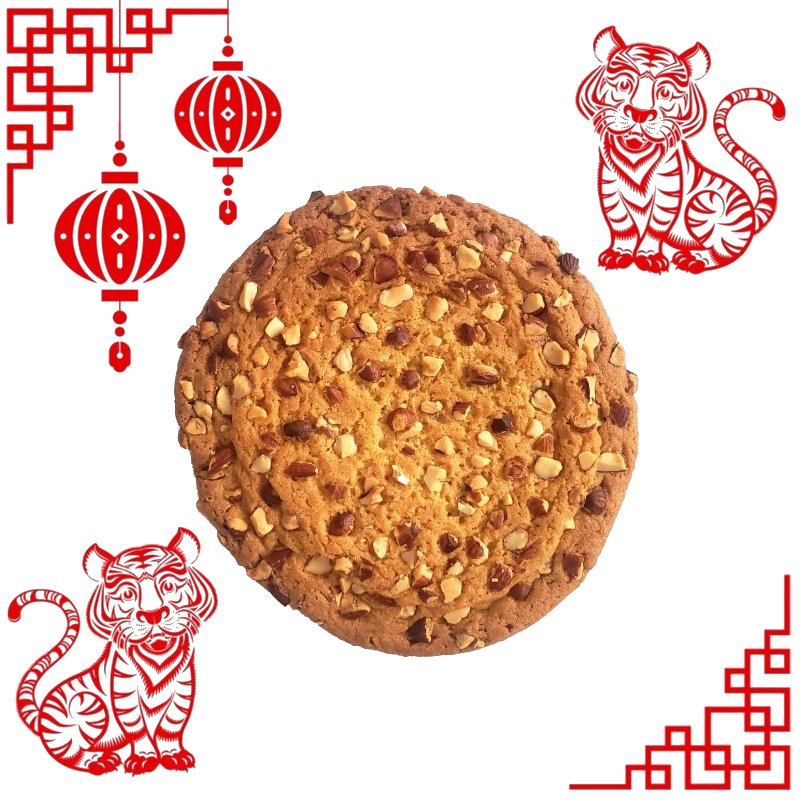 恭喜發財 from Hot Cookie
January 31, 2022
It's Flashback February for our Hot Cookie of the Month! We're bringing back an old favorite. This delicious golden treat will have you declaring "Like Buttah!"  It'll melt in your mouth and leave you wanting more!
Inspired by the classic Almond Cookie, this is a must-have treat for Chinese New Year!  Sweet, delectable almond butter cookie topped with toasted almond bits.
Available as a full-size cookie or you can place a special order for mini versions for your Chinese New Year celebration!