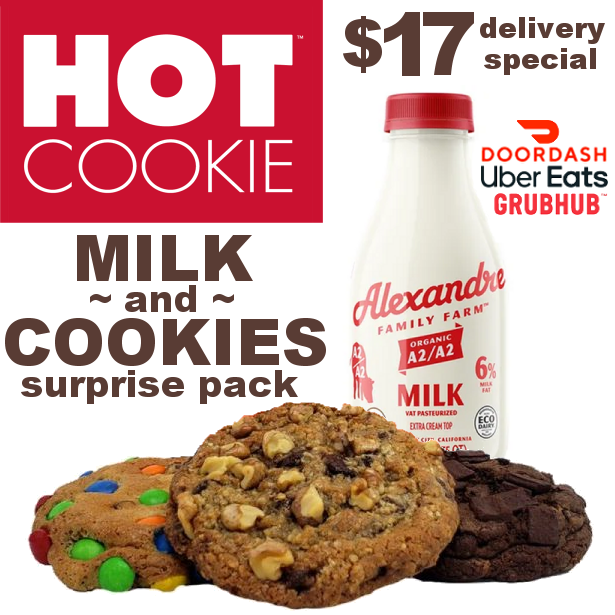 Got Milk?
April 15, 2023
The weekend is finally here and have we got a special treat to sweeten it up right!
Get a surprise trio of our giant scrumptious cookies plus a 12 oz. organic milk delivered to you via your favorite delivery app for just $17!
A Tasty threesome with a splash of cream to finish with!