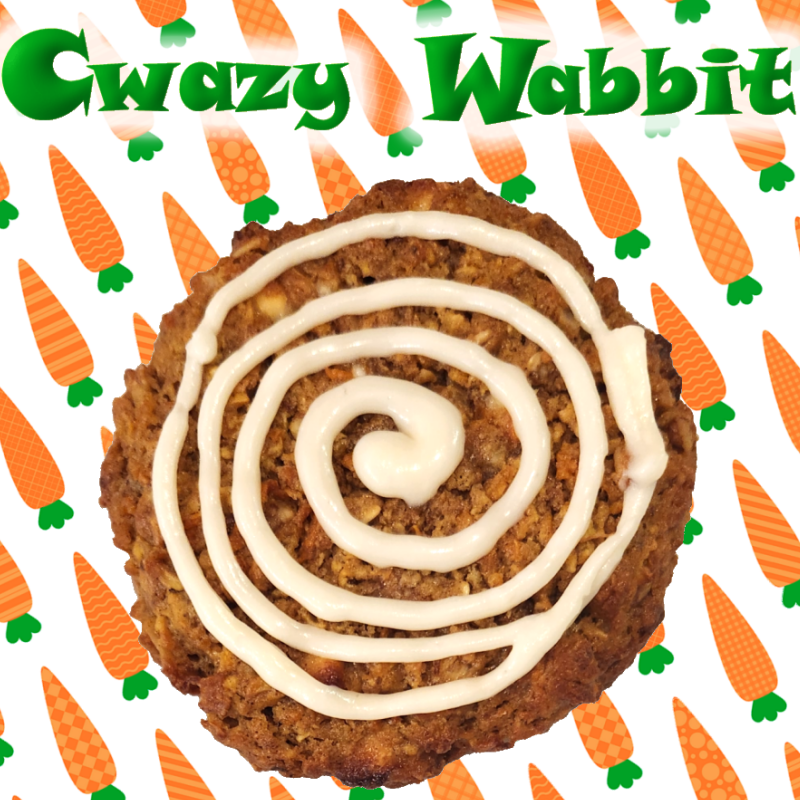 Hop into HOT COOKIE to try our latest creation!
April 01, 2023
April is here and Easter is just around the corner… and we've got just the Hot Cookie of the Month to please the Easter Bunny!
Introducing the CWAZY WABBIT – all the delicious flavors and texture of carrot cake in cookie form!